The island of Møn provides some of the best roads and landscape for cycling. From 2022 Møn Camping, Hårbølle Strand is supported from the Danish government as Møn Bikehub. We love everything about cycling, and we welcome all bikes.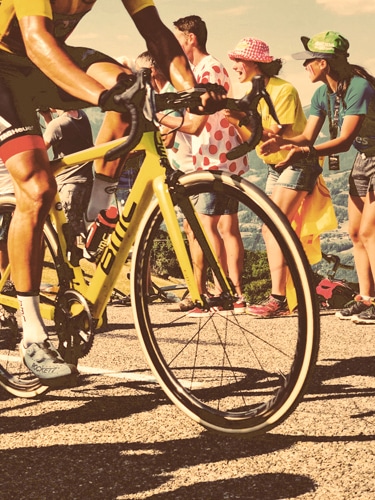 Tour de France
Yellow feber at the campsite. In July we show all the stages of the Tour de France in our outdoor café.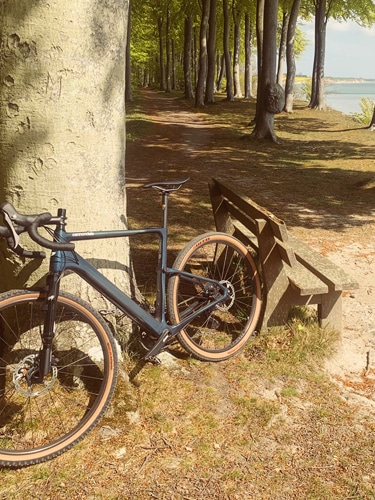 Bikefestival
In June 2023 we host an international Gravel Festival, more to follow at www.RideMoen.dk. The main event is Saturday where riders have a chance to cross 8 islands in one day. The longest route will be 180 km with a possibility of 300 km for the whole festival.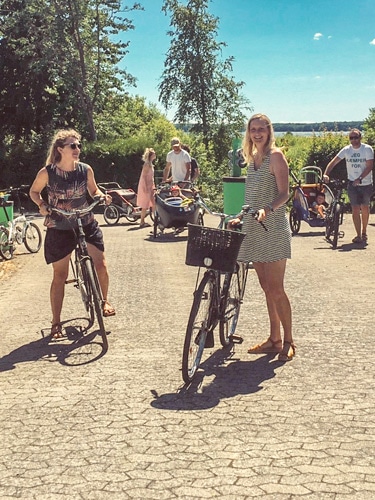 Free bikes
As a guest at our campsite, we have 15 free bikes for our guests to use. Borrow our bike when you go to Fanefjord forrest, the harbour or to swing by the local farm.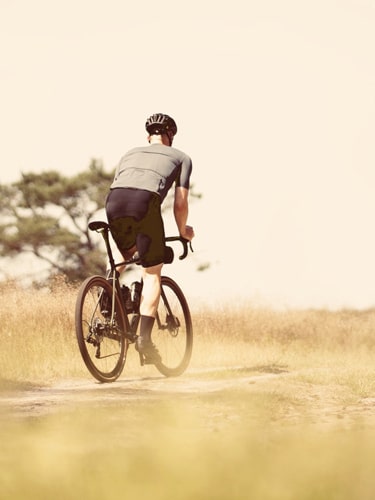 Gravel
Møn is big for gravel. The area from our campsite to Møns Klint is some of the most unique landscape for gravel. Impressive hills, the constant view of the Baltic sea and the many sugar fields of Møn.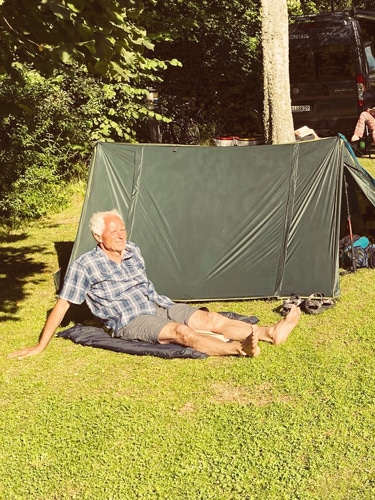 Biketouring
Bike from Hamburg or Berlin to Copenhagen. Every day new groups of guests enter the campsite with their bike and a small tent- these are our favorite guest. We are an official Bikefriend, and have small service stand for fixing your bike.